Tell us a little about yourself—your teaching areas and interests and/or your background and how you became connected to the Paris /Documenta field school?
Bonjour and Guten Tag! My name is Dorothy Barenscott and I am the co-organizer along with Elizabeth Barnes of the 2017 Field School to Paris, France and Kassel, Germany. I am an art historian and researcher with a Ph.D. and specialization in the field of modern and contemporary art, and I am proud to say that this is the third field school that I have helped organize and run through Kwantlen Polytechnic University for the Fine Arts Department (past trips include a fantastic visit to New York and Venice in 2015, and my first field school to Paris and Kassel in 2012, both with artist/studio Instructor Nancy Duff, now retired).
My interests and research in the fields of urban studies, the artistic avant-garde, theories of modernism, and the expanding field of new media studies, together with the history of art exhibitions and the art market, have informed the cities and sights of interest chosen for the field schools, but I would say that the primary goal of this type of teaching and learning environment is to bring students and artists into closer physical and intellectual proximity to the living objects and dynamic histories that the world's great art cities have to offer. As a lifelong traveler, both as an adult and graduate student studying in the world's archives and museums-- but also as a child traveling between Canada and Eastern Europe to visit family and navigate the complexities of very different cultures-- I have long believed that world travel fosters a kind of active and pragmatic critical thinking, compassion, and tolerance that is unique and distinctive from other kinds of social engagement. My blog (and the field school blogs assembled here) serve as extensions of this broader interest in "travel" to reach beyond the classroom and enter into dialogue across wider distances and dimensions.
How did you approach the task of teaching and working with students inside and outside the classroom for the field school?
Since I have learned a great deal from past iterations of the field school, I have had the benefit of fine-tuning both the pre-trip activities and on the ground itinerary for the art history course that makes up one of the two core courses for the field school. From my experience, one of the best ways to get students to engage with the art of the past is to assign them individual and relevant artists and art works that they can study ahead of the trip. Since my course's focus was on the nineteenth century renovation of Paris and the modern art movements that emerged in conversation with these urban transformations (i.e. Impressionism and Post-Impressionism), Elizabeth and I sat down early in the planning phase of the field school and carefully chose and assigned artists and works from the Orsay Museum collection that we anticipated would resonate with individual students enrolled in both of our classes. We did this partially based on our knowledge of the students' interests, but also as part of our desire to push and challenge the group, as individual members and collectively, in new ways. Reading, research, and careful consideration of historical context therefore made up the condensed three-week lecture and seminar portions of our pre-trip classes.
Once on the ground in Paris, and later in Kassel, we asked students to keep a daily travel journal of their encounters with the city and the art works they had studied, prompting them to reflect (through daily questions and mini assignments) on the unfolding and deepening knowledge they were gaining about their assigned artist and artwork. For students who were enrolled in both the art history and studio courses, this engagement also translated to their art practice and the daily art assignments that Elizabeth devised in coordination with my art history questions to keep our students creatively engaged for the duration of the trip. One of the bonuses of then traveling to Kassel to see Documenta was the challenge we posed to our students to connect their nineteenth century artist to some of the many contemporary artists featured at the important global art exhibition. Many people do not realize how radical and difficult much of the art of the Impressionists and Post-Impressionists was to the audiences of the their time, and it was therefore an important goal of this field school to have students critically engage with cutting edge contemporary art—an often difficult task—through their own appreciation and knowledge of past cutting-edge art movements.
What was unique or memorable about experiencing Paris and Kassel with a group of students already interested in and/or practicing art making?
So much! To be honest, part of me worried that experiencing Paris and Kassel for a second time, albeit with a new group of students, would somehow lessen the exhilaration I experienced on the first trip in 2012. But nothing could be further from the truth. My number one thrill—watching students encounter and become captivated by compelling works of art or artists that they have long loved—was something I got to experience many times on this trip, and that feeling never gets old. Other moments, like walking with students through the grand halls of the Louvre and the Orsay, hunting with them on the streets of Paris for the perfect café experience, bike-riding at sunset, dashing for the Metro in laughter, discovering new local restaurants or street art, or stumbling upon some fantastic new artwork in an unexplored part of Documenta—the many many special moments that made up this trip were experienced in entirely new ways for me. This was perhaps one of the biggest revelations of the trip. Each field school is very unique, and it is the individual students—their distinct personalities, interests, quirks, and backgrounds— that bring the energy and special character that inform the final "feel" and long-term memory of the adventure.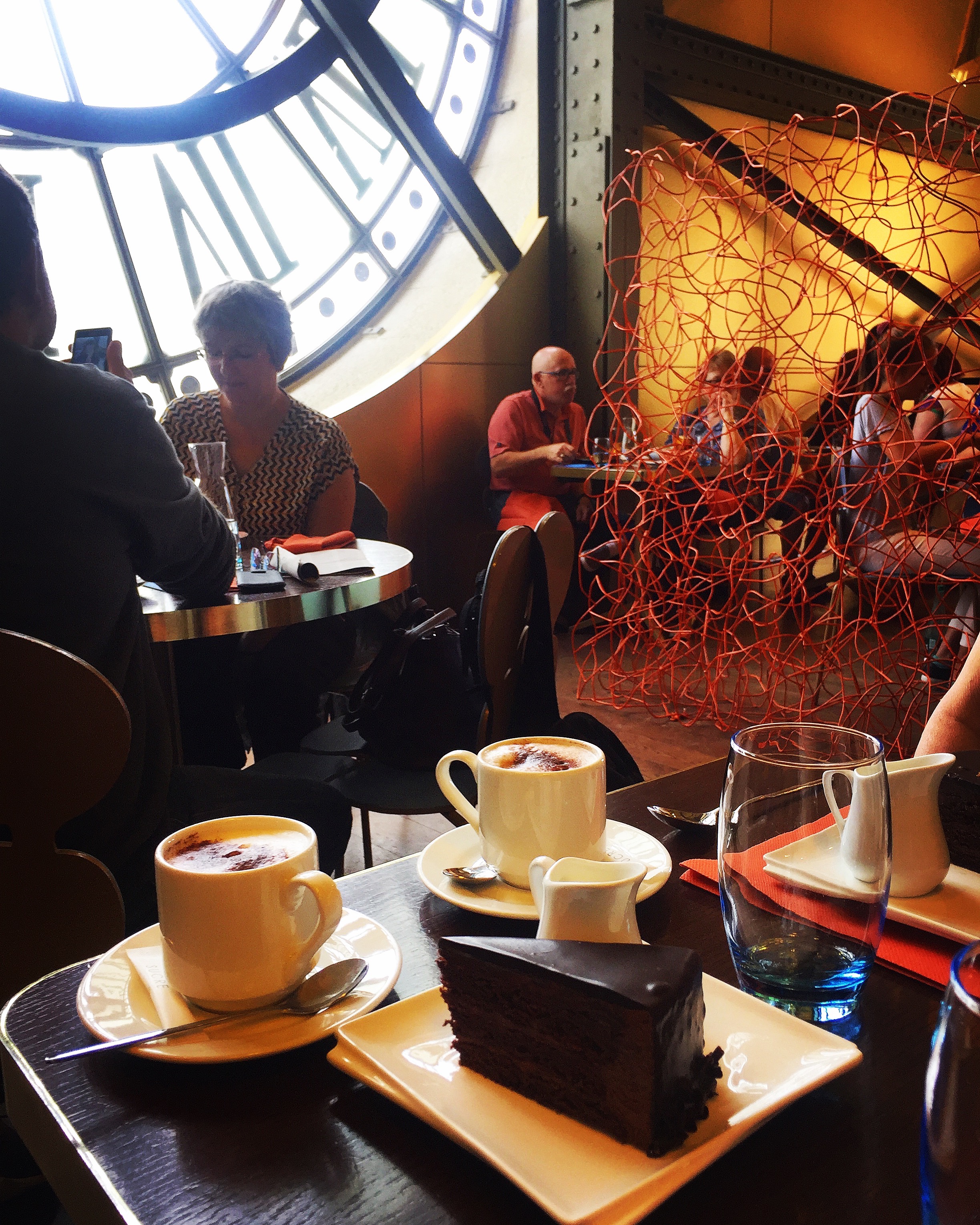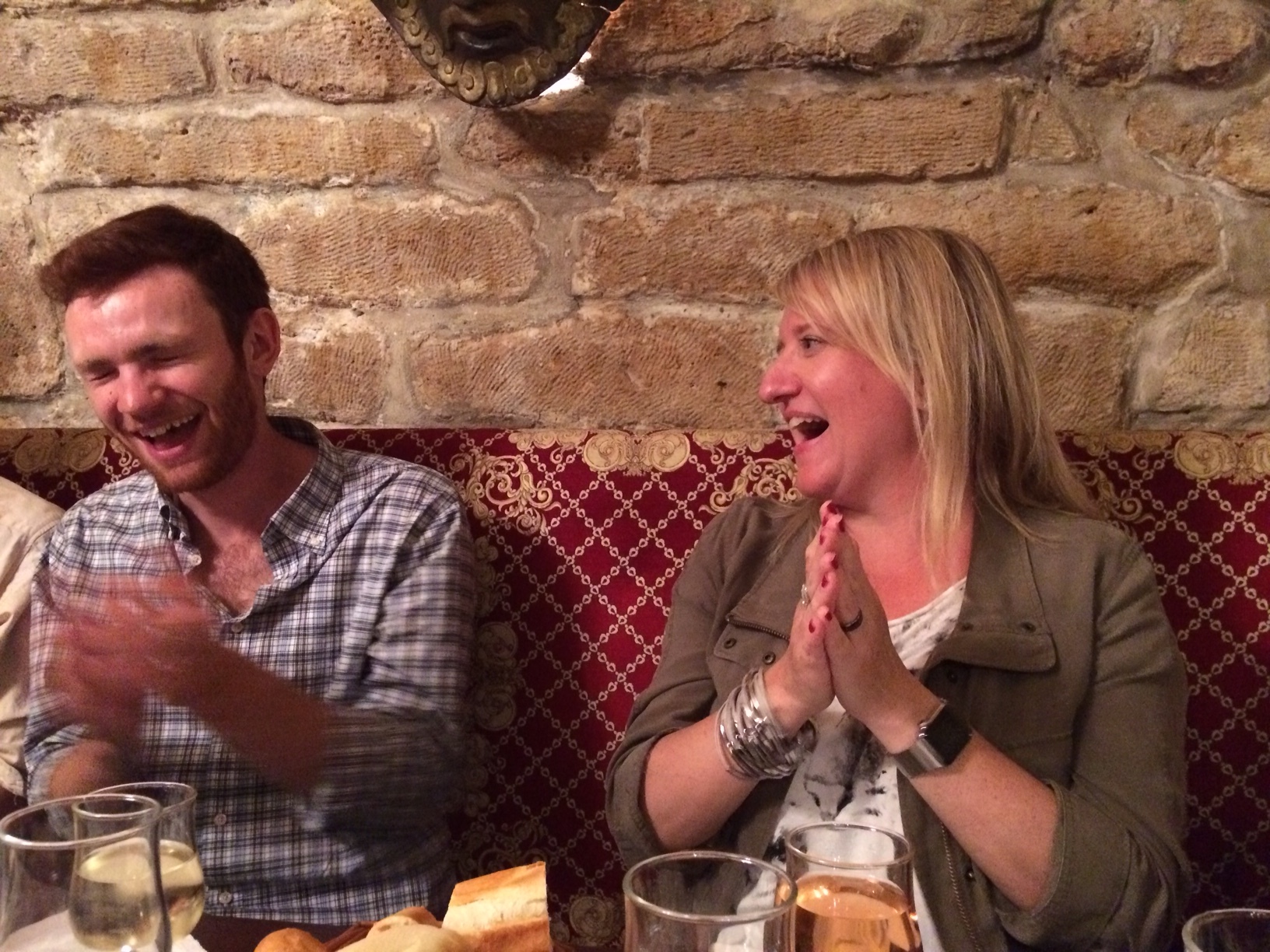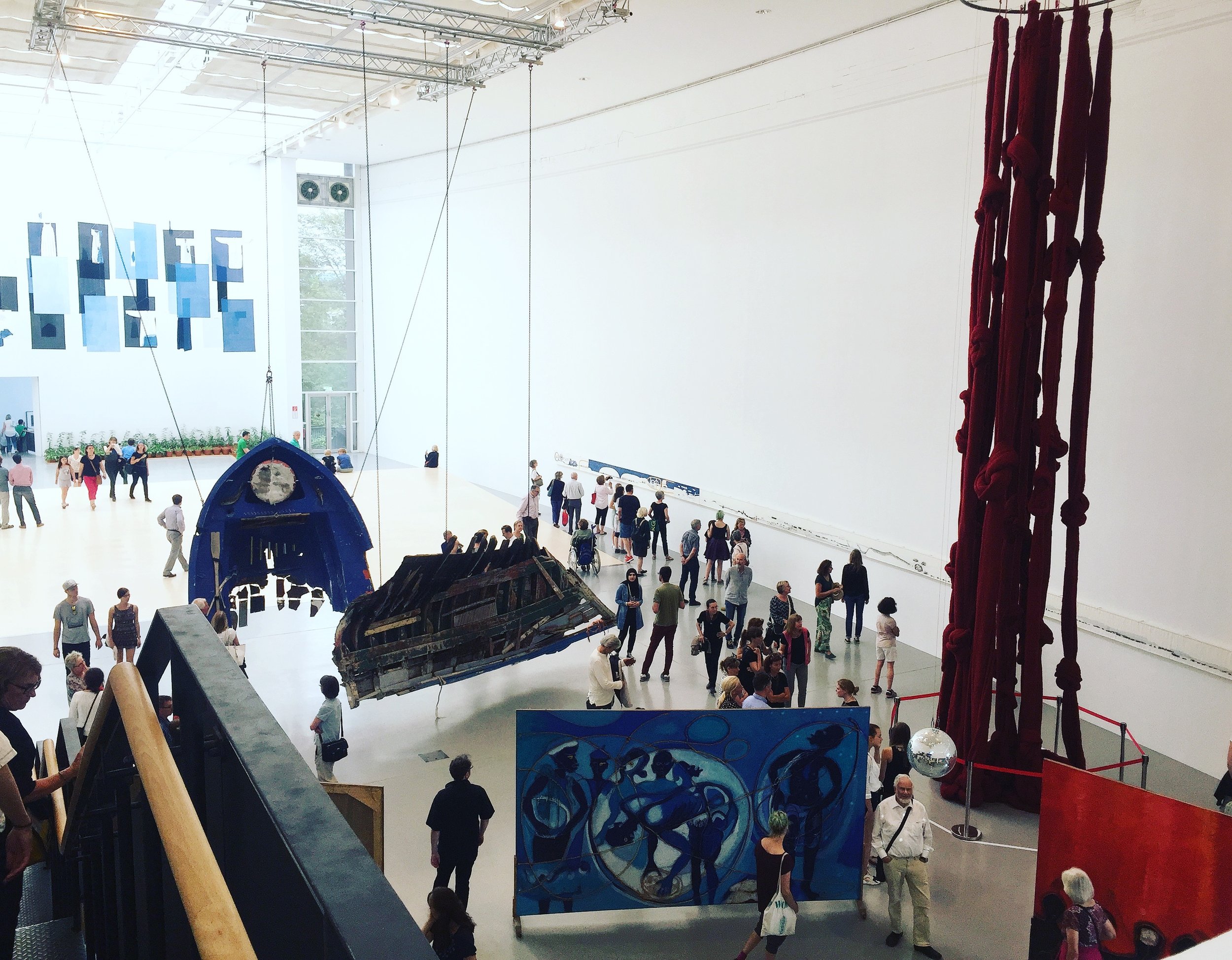 Which of the activities during the trip stand out to you? Any special highlights or memorable moments for you?
I can say that one of the most memorable aspects of this trip, something I had never done in the past, was that I kept an art journal and did daily sketching and drawing along with the art students. I also took many photographs and enjoyed the process of selecting, editing, and filtering images for the field school Instagram hashtag #kpuparis. Exercising another outlet for creativity besides my writing and research was a revelation, and I was grateful to be encouraged in my efforts by Elizabeth and many of the other students. I believe I am becoming a better art historian as I experiment with art making, and the more time I spend working with and teaching studio artists, the more I appreciate their mind-set and unique perspective on art history. I also made a quick exit from the field school on our final day in Paris to present a conference paper (based on the collection Canadian Culinary Imaginations I am co-editing with Dr. Shelley Boyd) at a Canada 150 themed international conference hosted by Paris Diderot University. This momentary pause to put on my researcher hat and represent KPU was somewhat surreal as it brought two very different parts of my job into sharp relief.
Looking back at this group and this particular field school, I have a big smile on my face as I can think of many great moments that I shared with each individual, but some of the special highlights that come first to mind include: taking a trip up to Giverny with Ashley to see Monet's Gardens (where I think we both had one of our best meals of the trip); laughing so hard my sides hurt and tears were streaming from my face at our group dinner; wandering into the majestic Pantheon with Cameron, Kate, and Elizabeth on an impromptu visit; hunting for Yves Klein paintings with Kenneth at the Pompidou; finally experiencing the whole "Supreme" phenomenon in the Marais with Lukas; dreaming up new business ventures to pitch on Shark Tank over beers with Graham; seeing (and somehow photographing!) Celine Dion and Olivier Rousteing at the ballet I attended with Elizabeth; and finding many quiet moments alone to sit back and reflect on how fortunate I am to be on this adventure of a lifetime yet again.
To see more photos and impressions of Paris and Kassel as the field school continues, check out our Instagram feed #kpuparis