In a little over a week, I will be boarding a plane and joining twenty-two individuals on a three week art adventure beginning in New York City, and then taking us across the Atlantic to Venice, Italy for the much anticipated 2015 Biennale. Along the way, the KPU New York/Venice Biennale Field School will be posting about our adventures on a daily class blog (stay tuned—it will be similar to the one we did for the Paris/Documenta 2012 Field School) as a way to share all of the discovery and adventure on this trip of a lifetime. It seems like I have been planning and thinking about this trip for the better part of the last year, but as with all good things, it has been worth the effort and time. We are so fortunate to have had this particular group come together for the adventure—I cannot wait for you to meet all of them!
Ah…. New York. It is almost impossible to put into words what this city is all about until you find yourself thrust onto its streets and feeling the vitality of the place in your body for the first time. There is an adrenalin rush and overwrought energy that accompanies the visitor unlike any other city I have visited, and I feel perpetually happy and my best self when I am there. This is why I wanted so badly to take students here—to share this experience. Maybe it is all of the art and creativity and ambition, or perhaps it is the sense that you could walk thirty blocks in any direction and see the same level of intensity and activity on every street. The reality of New York is that you could spend your entire life in the city and never really know all of it—there is always always something new to discover.
Since the early planning stages of the Field School, I resolved to put together a post in the last weeks of the pre-departure classes to share some of my favourite books, movies, television shows, and apps to get students into the mood and vibe of the city. As an avid traveler, I always enjoy filling my e-book reader, tablet and computer with material to get me into the mood of the places I visit. There is nothing better than sitting in a city park or café reading a book about the spaces you are visiting as a tourist. It is in this spirit, and in an attempt to meet my goal of producing this promised post, that I offer these my chosen picks. I hope that they help my students, and anyone else who stumbles upon this post, get into a New York state of mind.
BOOKS: I begin with books because it is through them that I first imagined and began to build an understanding and desire to see New York City for myself. Catcher in the Rye and The Great Gatsby are two novels that come to mind immediately from my childhood. Putting together a list was difficult though because I kept wanting to add books dealing with earlier periods in New York's long history, so I tried to contain these choices to more art-related and/or modern and contemporary settings of the city. Each link takes you to a comprehensive description in Amazon.com.
Bright Lights, Big City by Jay McInerney: Examines the excesses of New York living as seen through a young man in 1980's New York. This novel hit me like a ton of bricks when I first read it—written in a highly visceral style and in second-person to boot.
An Object of Beauty by Steve Martin: Martin is not just a comic genius, but an astute art collector and gifted novelist with an inside knowledge about New York's high-end art trade. A great read!
The Interestings, by Meg Wolitzer: Follow the lives of a group of teenagers who meet at a summer art camp in the 1970's and then continue their friendships and connections, while living in New York, through to adulthood.
Rogue's Gallery by Michael Gross: This book changed the way I see museums. A well written and dishy book about one of the world's most important art institutions—New York's Metropolitan Museum of Art.
Inside the Dream Palace, by Sherill Tippins: Explores the world of New York's bohemian subculture situated around the famous Chelsea Hotel—the author's ability to paint a picture of the artists' communities which inhabited this part of New York is remarkable.
The Fortress of Solitude by Jonathan Lethem: Brooklyn at its grittiest and most fascinating—the book tells the coming of age story in a well known but little understood neighbourhood of New York.
A Tree Grows in Brooklyn by Betty Smith: Another coming-of-age novel set in Brooklyn, this one a classic and set at the turn of the century against the backdrop of a new modern city taking shape.
Kitchen Confidential by Anthony Bourdain: An insiders look into the world of New York restaurants by one of my favourite chef writers, Anthony Bourdain. His writing is as witty and thoughtful as his globe trotting CNN docu-series.
The Andy Warhol Diaries by Andy Warhol and The Andy Cohen Diaries by Andy Cohen: Pop culture, fashion, and the world of taste-making set against the backdrop of New York celebrity. The first diary set in the 1970-80's and the second in the recent decade. Superficial maybe, but both books deliver searing insight into what makes the New York social scene tick.
Seven Days in the Art World by Sarah Thornton: This was a required book for the field school students and a must-read for anyone trying to understand the multiple dimensions of the New York art world.
Art on the Block by Ann Fensterstock: The second required book for the field school students follows the trail of the New York mid-century to contemporary art scene as it moves from Midtown to the Village, Soho and into Brooklyn and Chelsea.
On my Kindle Now—unread books but ready to read on this trip!
Just Kids by Patti Smith: Nothing says the East Village 1960-80's art scene like Patti Smith and Robert Mapplethorpe. I cannot wait to read this and take in the moment through Smith's eyes.
The Love Affairs of Nathaniel P by Adelle Waldman: This book about modern love among the young Brooklyn intelligentsia has been on my must-read book list forever, and I will finally get to savour reading it in NYC.
Breakfast at Tiffany's by Truman Capote: I've seen the classic film many times, and now I want to read the story in Capote's own words.
MOVIES: Since I teach film studies and count myself among the many cinephiles of the world, I have had the pleasure of watching many great films set in New York. These selections are among my personal and sentimental favourites from the post- 1970 era (listed in chronological order) that feature long takes and special scenes in the urban milieu. I have linked these to the IMDb database where you can read the plot summary, read reviews, watch trailers, and learn much more about each one.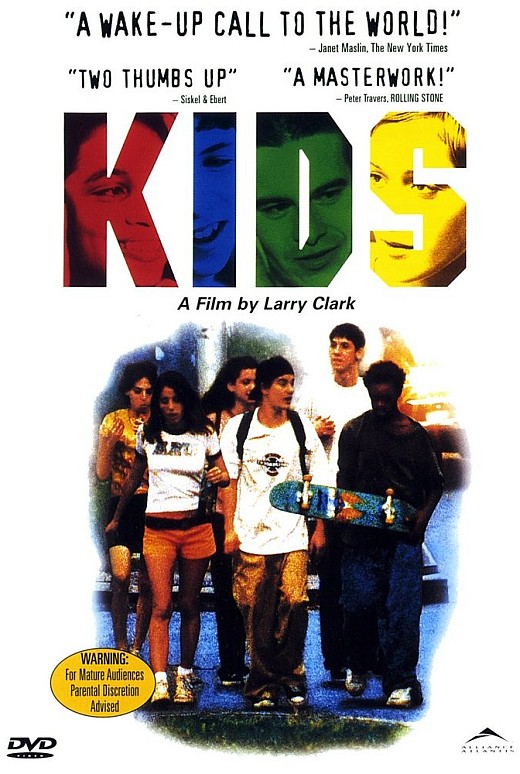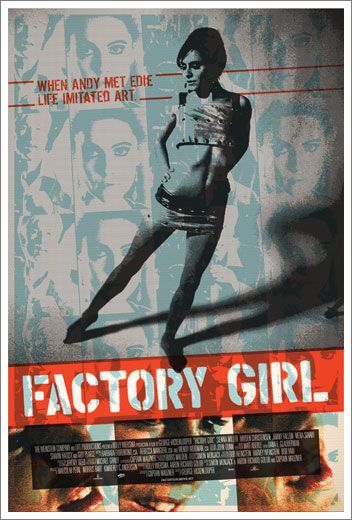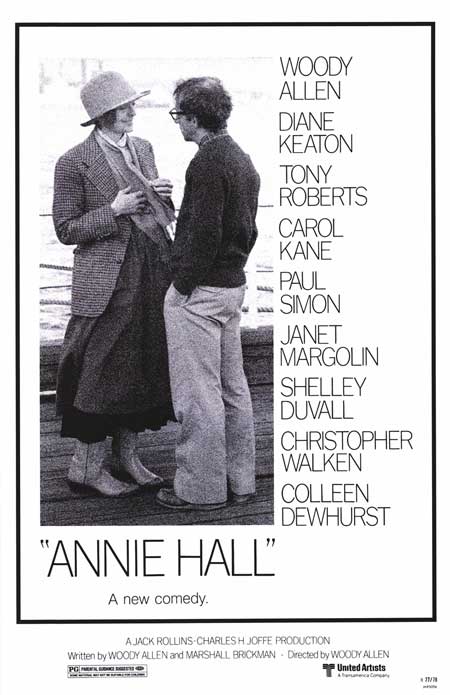 The Way We Were (1973): "Memories, like the corners of my mind..." Barbra Streisand in that scene in front of New York's Plaza hotel is worth the wait. A tear jerker with lots of great shots of the city.
Taxi Driver (1976): Robert De Niro as Travis Bickle is mesmerizing and powerful. New York is a dangerous and unpredictable place in the 1970's, and this film plays tribute to the gritty subculture as seen through the eyes of a loner taxi driver.
Annie Hall (1977): Love him or hate him, Woody Allen and his films have come to define a particular kind of New York attitude. This is the original When Harry Met Sally and with far more punch.
Saturday Night Fever (1977): The world of NYC's after hours disco and dance scene takes center stage in this film. John Travolta as many of you have never seen him.
Desperately Seeking Susan (1985): Madonna's days as a struggling dancer in the 1980's East village acts as an inspiration for this quirky but watchable film. Lots of street shots and insights into the world of New York's struggling artist set.
Wall Street (1987): One of my very favourite films set in New York. This film has come to define the excess and greed of the 1980's, and it is a chance to see Charlie Sheen acting at his very best. Wonderful shots of New York throughout.
Do The Right Thing (1989): Set in Brooklyn during a summer heat wave in the 1980's, Spike Lee's film navigates the difficult terrain of racial tension as it unfolds around one episode at a local pizzeria. Many good moments in this film, and great shots of Brooklyn throughout.
When Harry Met Sally (1989): Classic New York romantic comedy. One of the best, and still a favourite film to see many great inside and outside shots of New York.
Paris is Burning (1990): A compelling and very emotional documentary film examining the world of New York's drag queen balls in the 1980's set against the backdrop of the AIDS crisis.
Six Degrees of Separation (1993): The world of the Upper East side elite and the people who yearn to live and thrive among them is examined in this dark comedy-drama.
Kids (1995): Larry Clark's indie film presents a day in the life of New York teens as they go about their uncensored real life activities. A dark and sometimes disturbing film, but one that dares to tell the truth about adolescence.
American Psycho (2000): Speaking of disturbing.... Christian Bale plays a wealthy NYC investment banker who tries to hide his psychopathic side from his co-workers and friends. Another film set in the excess of the 1980's with many great shots of New York.
The Royal Tenenbaums (2001): Probably one of my very favourite movies of all time. I can't even begin to describe the plot. Quirky, off-beat, amazing sound track, an ode to New York. Just watch it!
Gangs of New York (2002): If you are interested in what New York was like in the distant past, this film delivers in a very entertaining way. Set in Lower Manhattan in the mid-nineteenth century, this film touches on many themes about New York that still ring true today.
Factory Girl (2006): Warhol had many muses, but socialite Edie Sedgwick was probably the most famous. The film does a good job capturing Warhol's Factory and New York's1960's art scene.
The Devil Wears Prada (2006): Fashion and New York go hand in hand. This film (based on the book) is a not so thinly veiled portrayal of the inner workings of Vogue magazine. Amazing shots of the city throughout.
American Gangster (2007): There are lots of gangster movies set in New York, but this one is based on the true story of how the US heroin trade was started in the Harlem District of Manhattan. If you liked Good Fellas, you will really enjoy this movie.
Nick and Norah's Infinite Playlist (2008): New York seen through the lens of teen angst and music. Many NYC neighbourhoods are toured through this film and the main characters are fun and watchable.
Man on Wire (2008): An illegal high wire walk between New York's Twin Towers in the early 1970's.... just watch it!
Bill Cunningham New York (2010): A great profile of one of New York's most famous street fashion photographers.
Limitless (2011): A thriller set in New York that has as its premise the story of a writer who is offered 100% use of his brain. Much of the film takes place in fantastic New York buildings and has many outdoor shots of the city to enjoy.
Shame (2011): Director Steve McQueen (of Twelve Years A Slave) examines the private world of one man as it spirals out of control. Beautiful haunting shots of Chelsea and Lower Manhattan in this film.
Diane Vreeland: The Eye Has to Travel (2011): Another great film chronicling the rise of one of New York's most important tastemakers. Forget Andy Warhol-- it was Diane Vreeland who ruled New York in the 1960's.
Wolf of Wall Street (2013): Another film about 1980's excess and the world of the 1%, but told with a wonderful sense of humour. Based on a true story, this film does a great job capturing the frenzied world of investment banking and has great scenes all over New York.
While We're Young (2014): Generation X meets the Millennial Generation in this recent film examining the crossing paths of two couples-- one living in New York's East Village and the other in Brooklyn. Lots of great meditations on art and the culture clash interspersed with excellent shots of the city.
Banksy Does New York (2014): In October 2013, the elusive street artist Banksy went to NYC to create his own one month residency where he presented the New York public with one work every day for 31 days. This film tracks the residency and all of the media and art world frenzy that accompanied it. Of all the films listed, this one spends almost every second of it in the streets of multiple NYC neighbourhoods. A must see!
TELEVISION: TV shows today are certainly more dynamic and exciting than many of the films being produced and we have come a long way from the days of Friends, Will and Grace, Seinfeld, Sex and the City and SNL as the main representative television shows set in New York. (I do have a very special place in my heart however for Fame—one of my favourite tv shows as a kid, and probably part of why I ended up an art historian). Once again, I have made selections here based on more recent favourites that can be found for download—from high to low brow—that make a point of taking audiences out onto the streets and varied neighbourhoods of New York. Links to show sites where possible.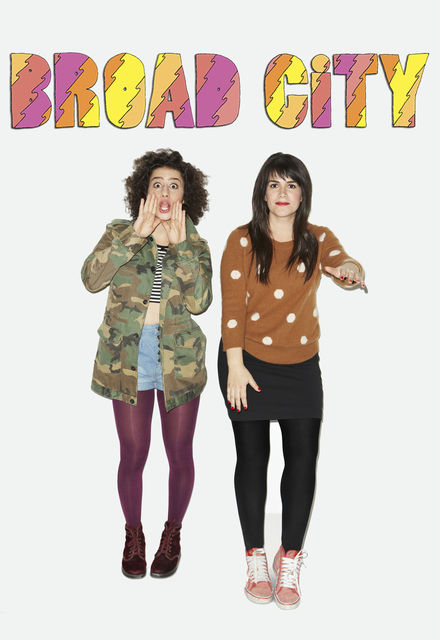 Project Runway (2004-present): Fashion designers challenged to create projects in 24-48 hours using the resources of New York directly outside their Midtown Manhattan studio. A nice glimpse into many parts of New York in every episode.
Ugly Betty (2006-2010): A plain girl from Queens breaks into the world of New York publishing-- shot on location with many cameos from famous New Yorkers.
30 Rock (2006-2013): A satirical sitcom set in New York's Rockefeller Plaza following the behind the scenes production of a "Saturday Night Live" like show-- Hilarious!
Mad Men (2007-2015): If you only watch one series on this list, this is it. Hands down one of the best television series ever made. Set in New York from the1960's to the early 1970's, the show tracks characters tied to one New York ad agency on Madison Avenue. Every scene and every shot is filled with metaphor and meaning.
Gossip Girl (2007-2012): A look inside the world of privileged Upper East side schoolgirls, with as many on location shots filmed in New York as Sex in the City.
Nurse Jackie (2009-2015): Edie Falco plays a emergency nurse Jackie Peyton as she struggles to overcome her own addictions. Set in a fictitious New York hospital, the series does a great job introducing audiences to many different parts of the city through a variety of characters.
Louie (2010-present): Comedian Louis C.K. stars essentially as a version of himself in this comedy-drama set in New York City. His love of the city is a central part of the show, and it has many episodes shot in part on the streets and restaurants of the city.
Work of Art (2010-present): Project Runway for the art world with NY art critic Jerry Saltz as one of the regular judges. Very well done and true to life crits on this show. Watch if you want any insight into what an MFA program demands of its students.
Girls (2012-present): Set mostly in Brooklyn, but with story lines taking characters all over New York, this series tracks the lives of a close group of 20-something young women as they face the challenges of growing up and maturing. Lena Dunham writes, acts, and produces this award winning show.
Million Dollar Listing New York (2012-present): If you think the Vancouver housing market is insane, check out this light but entertaining reality show to see the inner workings of the luxury real estate game in Manhattan. This show is also a great way to learn about the many neighbourhoods of New York.
Mindy Project (2012-present): Funny and smart comedy from another great writer and producer. Shot on location in New York with many great story lines taking full advantage of showing off the city.
Fashion Hunters (2014-present): A reality show set inside one of New York's many high-end consignment shops. Each episode focuses on some part of fashion history with a New York tie in. Entertaining and informative.
Broad City (2014-present): What is it about New York and television shows featuring groups of female friends? This show, broadcast on Comedy Central, makes Girls look downright pedestrian. Wickedly funny with many great adventures set in the city.
Unbreakable Kimmy Schmidt (2015-present): The premise of this comedy may seem ridiculous, but where it shines is in the perennial story of an ordinary country girl who tries to make it in the Big Apple with what is described as "wide eyed enthuisasm." I loved every episode of this show-- it reads in part like a love letter to New York.
APPS: I decided to add this final section to share some of the apps I have found useful while on the ground in New York. Museum and gallery going, eating, transportation, and the like are made far more convenient with these helpful apps.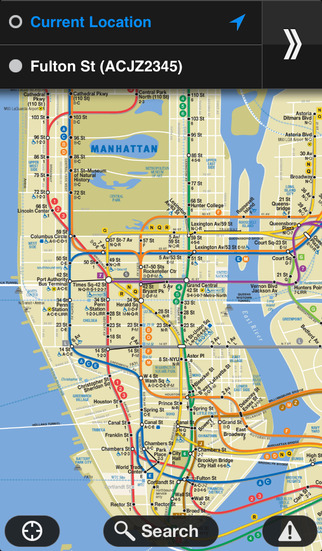 Artguide by Art Forum: Listings of current events and art exhibitions featured in galleries, museums, art fairs and biennials in major cities around the world, with an especially robust New York guide breaking down events by neighbourhood.
MoMA App: Audio tours, visual descriptions, event calendars and more to help make your visit to the Museum of Modern Art a more enjoyable and educational experience.
The Met App: The Metropolitan Museum is enormous and can be overwhelming. This app, similar to the MoMA app, helps plan your visit, offers curator recommendations for what to see, and gives detailed information on individual works. It also provides a very useful map for navigation.
Culture NOW App: Described as a "guidebook for the museum without walls" this app features public works of art and architecture throughout the streets of New York, offering audio tours by artists, architects, curators and art historians.
Wallpaper City Guide to New York: I have been collecting the Phaidon press mini travel books for years, and now I am looking forward to using the app version of their New York guide book and leaving my book at home. Hidden gems of the city revealed!
TKTS App: Discount New York theatre tickets with real time information helping you find the best prices fast. Get show descriptions, performance schedules, and enjoy other theatre related content through podcasts and interviews.
Embark NYC Subway: There are many apps for the NYC subway system, but this one works without a cell phone signal, something that is necessary when trying to access online info underground. A trip planner with schedule updates and info wrapped into one!
Exit Strategy: This app I have not actually tried myself, but it comes highly recommended from some friends in the know. It helps you move efficiently through the maze of subways entries and exits to get to your final planned destination. Even locals apparently use this one.
Tweat.it: I think most of you already use Yelp, but if you are into exploring NYC's food truck culture, this app is truly useful for finding out what options exist in your location. With real-time updates on vendors' tweets and locations, this is a clearing house of info to help you get to the best food options.
NYC Pizza: Find good NYC pizza fast—simple but awesome app.
SitOrSquat App: Find the nearest public restroom using your phone's GPS—another simple but awesome app.
For PART TWO of this post series on Preparing to visit Venice for the Biennale, click HERE