Last week, I posted a comprehensive guide to getting into a New York state of mind in preparation for the field school adventure I will be helping to lead there in just a few days. Today, I am posting part two of that guide to include my suggestions for discovering and enjoying time in Venice during the Biennale. For many in the art world, the Biennale represents the most important contemporary art exhibition on the events calendar. Held every two years in Venice, Italy since 1895 (with a few missed years during WWI and II), the exhibition attracts hundreds of thousands if not millions of visitors during its run from spring to late fall. For a great primer on the Biennale, visit the exhibitions own comprehensive website and check out VICE's Guide to the Venice Biennale-- a great documentary that explores many facets of the last exhibition in 2013.
BOOKS: I begin again with books because they are probably my favourite media through which to explore and understand the places I visit on my travels. These are books that mostly examine the behind the scenes dimensions of the city and are titles that I have either read or have had on my wish list waiting for this trip.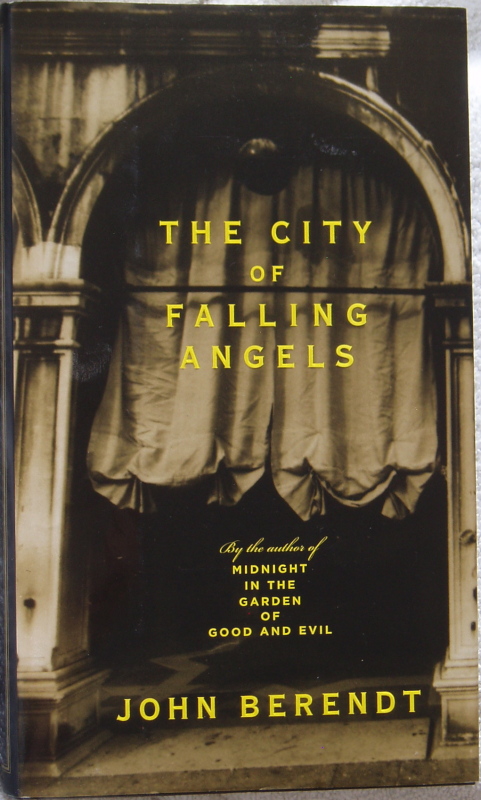 The Venice Experiment by Barry Frangipane: The premise-- What happens when a North American middle class couple decides to leave home and take up residence in Venice for one year? I adore travel memoirs and accounts of this genre, and this book has been on the top of most must-read books about travel to Venice I have seen.
Art Lover: A Biography of Peggy Guggenheim by Anton Gill: I read this book some years ago and really enjoyed both the historical scope of the book, tied to the history of this world famous art collecting family, and also the chapters devoted to Peggy Guggenheim's life in Venice (making up a big chunk of the book).
Venice Observed by Mary McCarthy: If you are interested in seeing and being toured through the world of Venetian art, museums, monasteries, canals, and everyday life, this classic novel is probably the best selection. Written by famed novelist Mary McCarthy in the 1950's, it is also a portrait of a medieval city at a critical turning point in the modern world.
The City of Falling Angels by John Berendt: This is another book that has been sitting on my wish list and waiting for the right moment. Set in Venice against the backdrop of events surrounding a 1996 opera house fire, this non-fiction account goes deep to investigate the people and politics of a city that many visitors only get to experience at a very superficial level.
Jeff in Venice, Death in Varanasi by Geoff Dyer: A wild card pick for me, but with a narrative that sounds very intriguing. In the first of two novellas a reporter heads to the 2002 Venice Biennale to cover the exhibition and profile the art world and ends up encountering the visual and sensual delights of the city.
MOVIES: Venice looks gorgeous on film, period, so any movie shot there is worth a look. These picks are more recent and once again I have linked to the IMDb database where you can read the plot summaries, reviews, watch trailers and learn more about each title.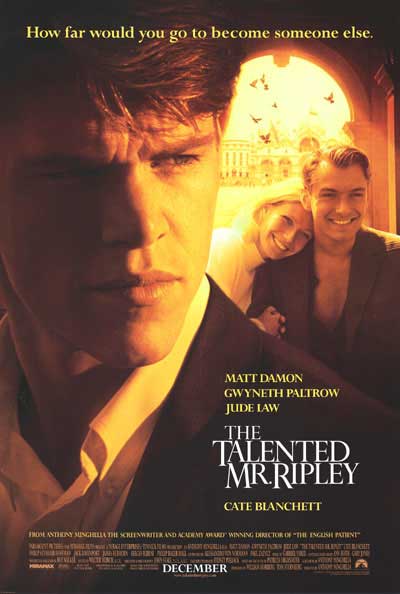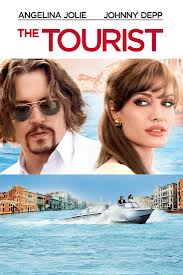 The Talented Mr. Ripley (1999): I have always loved this film for recreating the vibe of a mid-century jet setter's world of European travel and intrigue. Shot on location in several Italian cities, the time spent in Venice in this film is worth the watch.
Bread and Tulips (2000): A housewife finds herself forgotten by her family at a highway café and decides to hitchhike to Venice and start a new life by herself. What a great premise for a film—can't wait to check this one out.
Italian Job (2003): Pure visual spectacle, but one that presents Venice from many unconventional angles and manages to entertain with a story of an elaborate plan to steal $35 million in gold bars from a Venetian safe.
The Merchant of Venice (2004): Al Pacino plays Shylock in this filmic version of the classic Shakespeare play. A beautifully shot film with many references to and location shots in Venice.
The Tourist (2010): Just turn off the sound (the film is really quite awful) and enjoy Angelina Jolie and Johnny Depp filmed against the backdrop of shot after shot of Venetian splendor.
The Venice Syndrome (2012): Twenty million tourists visit Venice every year, and that many people takes its toll of the delicate physical geography of the city. Here is a documentary going beyond the romantic associations of Venice and exploring the precarious balance of urban life and mass tourism on the spaces of the city. A must-see for anyone planning a trip to (or cruise away from) Venice.
APPS: If there is one city where an app is useful, if not downright necessary, it is Venice. A good map is your lifeline to enjoying your time there, and the addition of several others to help you navigate the Biennale and other cultural and culinary adventures is icing on the cake.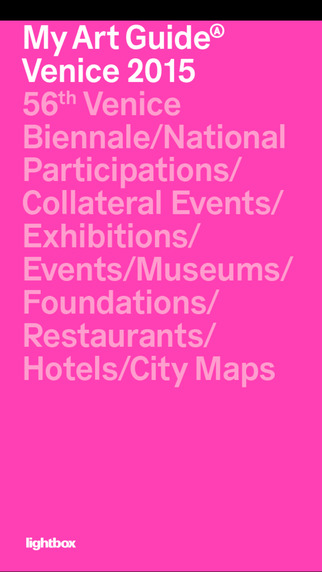 Venice Travel Guide and OFFLINE Map: A map of Venice is essential for everyone visiting the city—one wrong turn and you can be lost for hours! Offline maps are incredible for finding your way around the city, and this one is voted the very best.
Biennale Guide Pro App: The second app you need in Venice after a great map app is a guide to the Venice Biennale. This updated guide for the 2015 exhibition lists all of the events and exhibition descriptions, along with a useful map and in an offline mode to save on extra charges.
Art Newspaper Biennale App: Another Biennale app option with more commentary, artist's biographies, reviews, and suggestions for viewing is The Art Newspaper's 2015 guide to the Biennale. This app is free but not available offiline.
Venice Map and Walks: Another handy app to have in Venice when trying to discover and appreciate its rich cultural history is a virtual walk app. This one is available again offline and has several well organized walking tours of the city that you can enjoy on your own or with a group.
Translate Italian Dishes: This app is essential for when you find yourself in a wonderful trattoria without any clue what is written on the menu. Trust me, it is not always fun to blindly choose what you are going to eat off of a foreign menu.