Living in the "city of glass" -- a term popularized by writer and visual artist Douglas Coupland in his book of personal essays about Vancouver-- it is often difficult to get critical distance from the powerful aesthetic force of the city's architecture and urban planning. It is a place of contradictions characterized by both its verticality and its density, a city boasting of its multiculturalism, but also remaining incredibly isolationist in terms of its urban development (we aren't called the "no-fun city" for nothing). Even so in recent years, and especially since the Winter Olympics in 2010, Vancouverism has emerged as a model of urban planning globally, being adopted by many other city councils and architectural planners around the world.
A recent exhibition, GESAMTKUNSTWERK, showcasing and exploring the Vancouverism phenomena opened a few weeks ago in the city. You may have heard about it via its clever ad campaign or figured out that it is also a strategically crafted promotion of one of the city's most anticipated building projects -- Danish starchitect Bjarke Ingels' 497 foot Vancouver House residential tower and commercial development plan, slated for completion in 2018.
Visiting the exhibition online even ahead of my visit at its Howe Street pop-up style venue, I was struck by the attention paid to the diversity of audiences this project would likely attract, from the professional/academic crowd who would naturally be interested in the uniqueness of the art and design of the space, to the local population, many of whom would be learning about this project and Vancouverism for the first time, and then finally to the potential homeowners, many of whom will likely be drawn from an international pool of buyers. The resource materials, carefully crafted catalogue, and salon series (curated and organized by local architecture historian and critic Trevor Boddy) present a bold move on the part of the developers (Westbank) to present this project not just as a commercial venture, but also as a threshold cultural and social/political moment in Vancouverism and the future of the city's development. And while there are certainly critics of the plan, it is important to note that they have been invited to dialogue via the exhibition to extend the conversation about this project and its impact on the downtown core. See the gallery of images I captured from my visit below: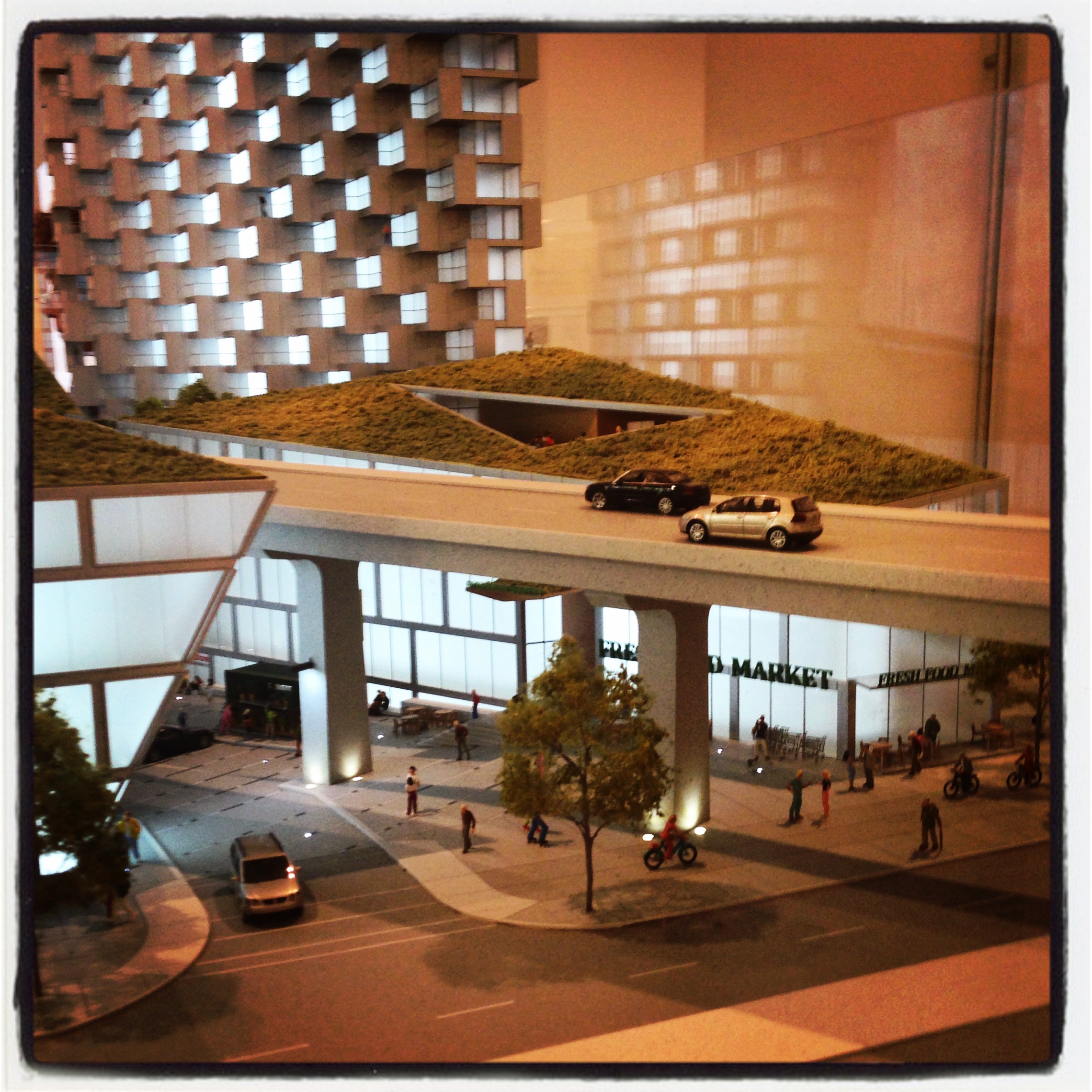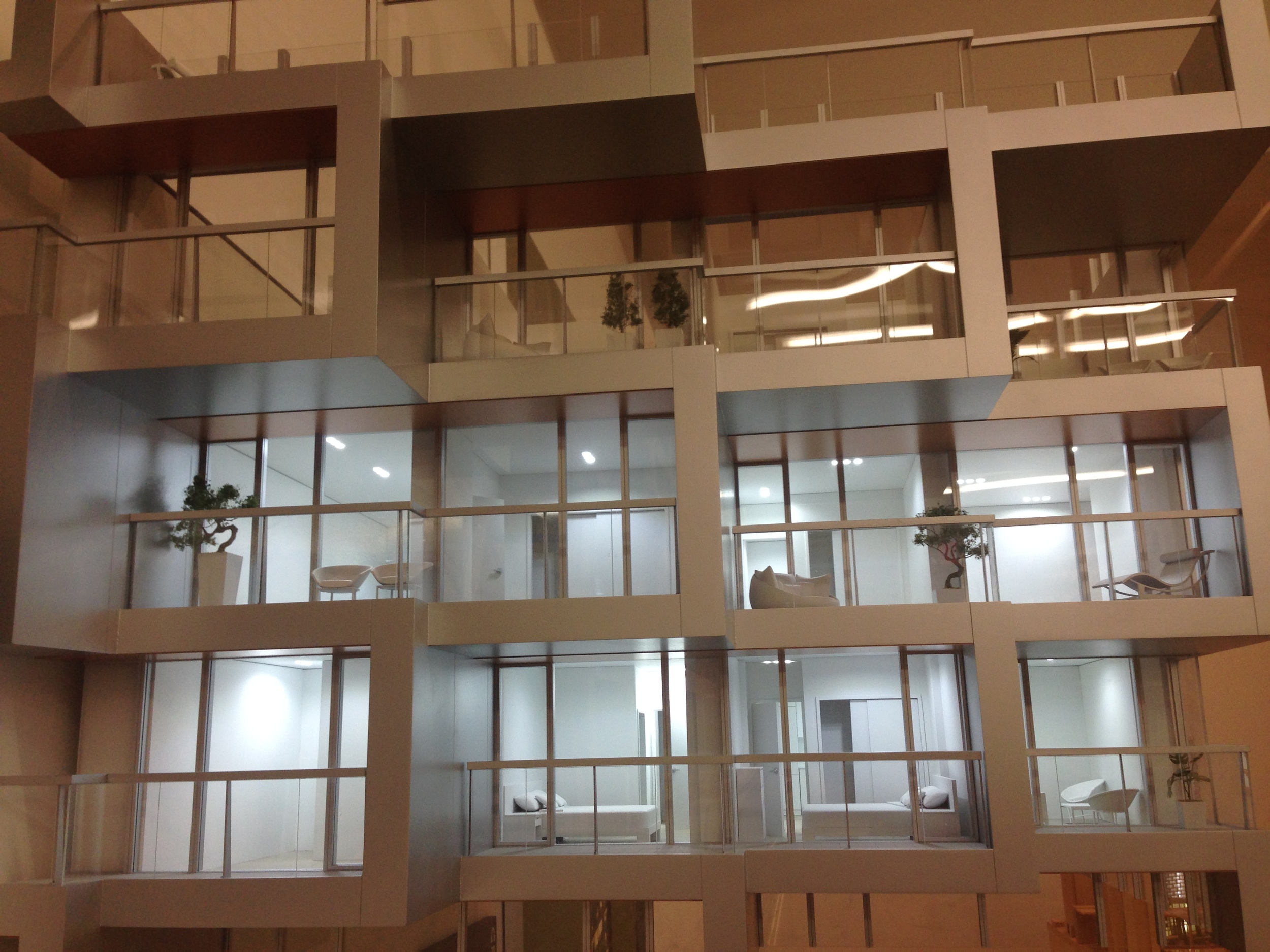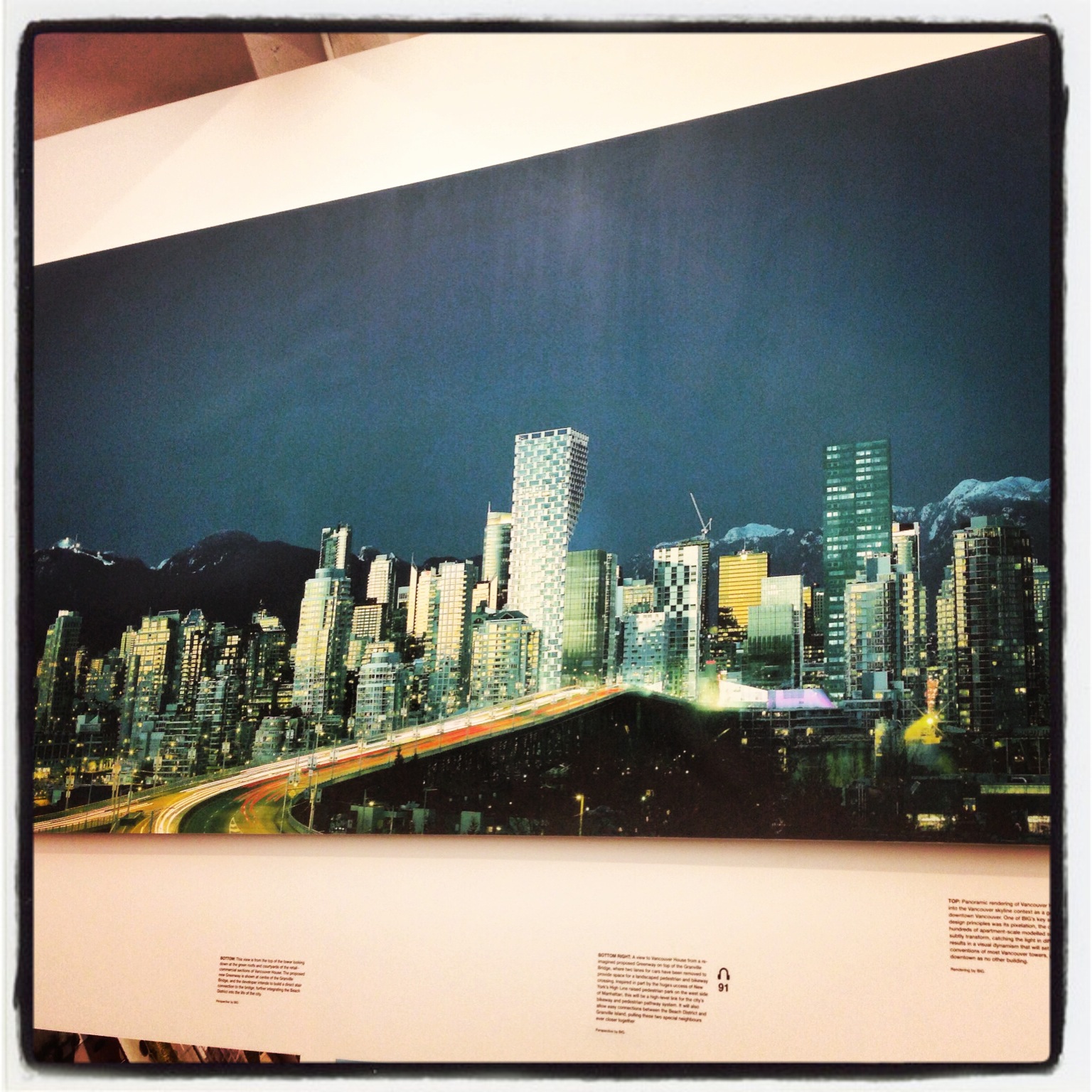 Indeed, the conversation and history around condo living, urban density, and skyrocketing housing costs in the world's major cities is but one important subtext to this entire exhibition that is hinted at but not directly dealt with. Having recently purchased a condo in the very neighbourhood that Vancouver House and its development will be a part of and impacted by, I honestly disclose that I approach this topic as both a concerned citizen, but also an invested homeowner uneasy about the future livability of the city I love. It is true that however seductive this exhibition, with its promise of an artistically rendered, sustainable, and community oriented design, the reality remains that the area slated for development is part of a long history of gentrification in the city dating back to Expo 86.
For these unspoken dynamics of Vancouverism , I refer you to the award-winning multimedia project Highrise created by documentary filmmaker Katerina Cizek and the National Film Board of Canada. Jian Ghomeshi, host of CBC's Q recently interviewed Cizek about her stunning series of interactive documentaries, resources, pictures, and blog that trace every facet of the architectural form. It is certainly worth a listen and view to consider how aspects of Vancouverism increasingly dominate our global skylines and imaginations of an urban future.