Tell us a little bit about yourself—your background, major program of study, reasons for taking this trip, and anything else interesting you want to share (maybe something people might not know about you).
Hi! My name is Tiffany, and I am now writing this blog from the balcony of our apartment in the 19th arrondissement of Paris - overlooking a sun setting into our peaceful and friendly neighborhood. I originally attended Kwantlen Polytechnic University and transferred to the University of British Columbia to work towards my Bachelor Degree in Art History and Visual Arts. I've been in university for the past five years, and I possibly have one and a half more years to go. Since I am in no rush to graduate (or to grow up, ha-ha..), I've been hoping to explore different aspects of humanity in school (thus switching my major three times), psychology, creative writing, sociology and now art history (I sincerely thank Dorothy for providing such interesting courses, which guided me into the field), and I've loved and love each one of these subjects for different reasons. If Sociology has taught me empathy and kindness towards every individual, Art History has awakened me to creatively explore this curiosity towards humanity and society. Art is never something passive to be looked at, it's always active and ready to inspire. It inspires an idea, a point of view, a conversation, a story, furthermore, a feeling.

Other than day-dreaming in classes and cramming my assignments hours before it's due, I work part-time as a waitress and a radio broadcaster (and periodically, a movie casting assistant!). In my two weekly radio shows, I chat about art and music. Occasionally, I like to shoot street photography. I live for those decisive moments that will linger in the hearts for a while. I dream to be a cinematographer, or a writer… maybe. For now, I am content as a friend, a lover, and a learner. Let's explore!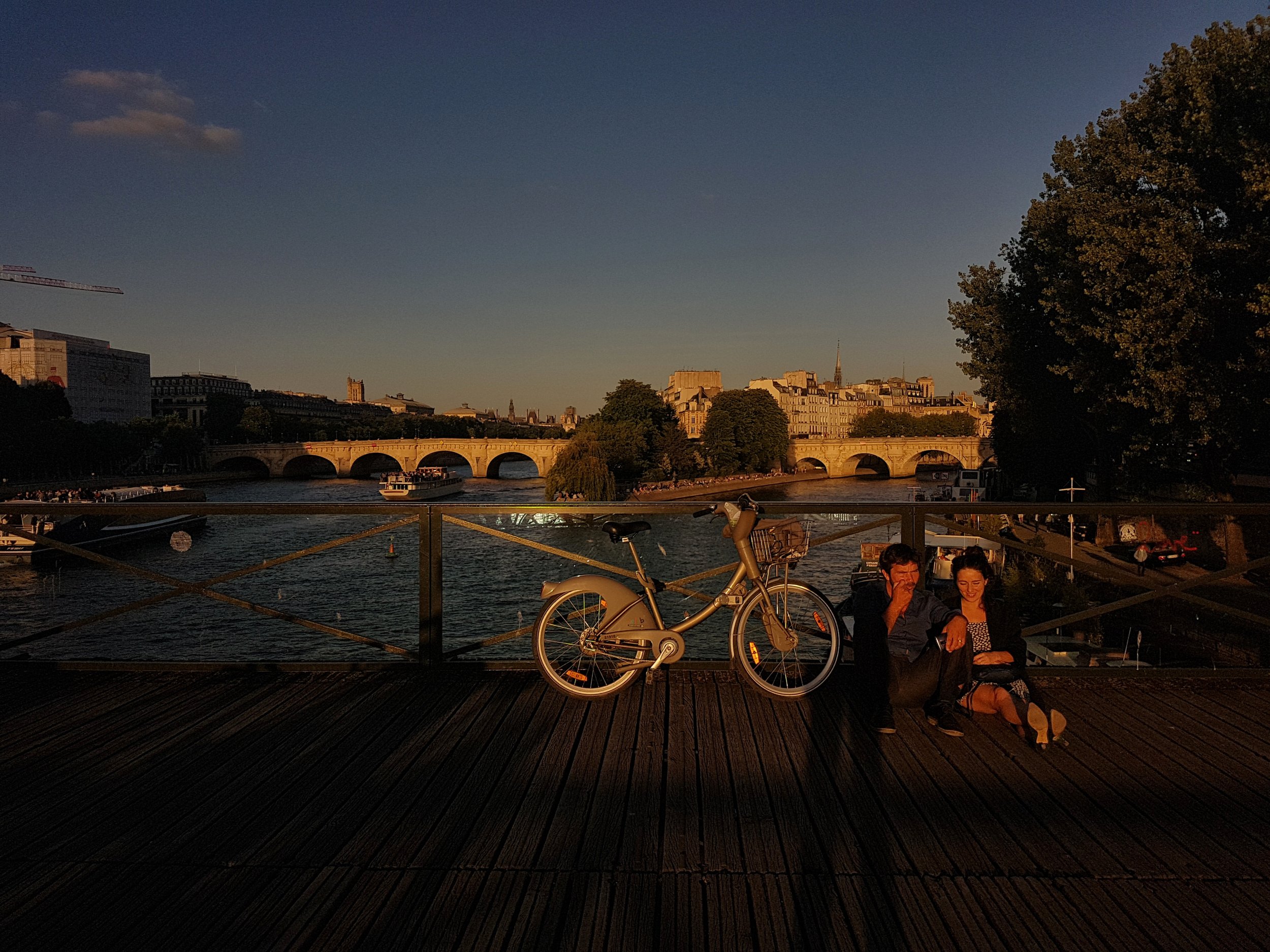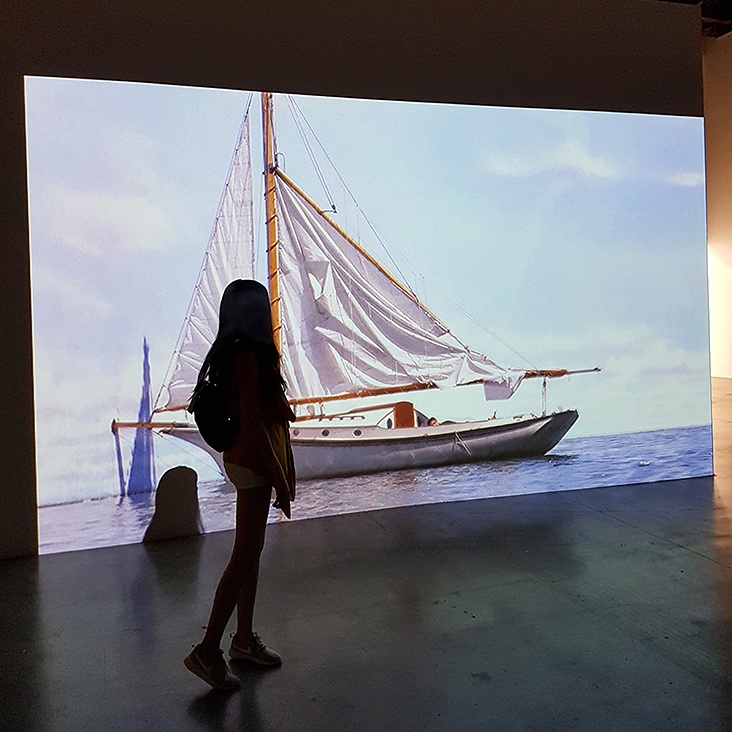 What has met or exceeded your expectations or surprised you about Paris (or Kassel) so far?
An old city bustling with lively energy. Paris has taught me to just "be." To be in the moment. To be here! To be here whether you're in love or not, to be here whether you're lost or found. To see it as it is and not how you wish it to be. In a cliché way, I truly feel the "c'est la vie" vibe. Parisians have a particular lifestyle, and to me that is to live and love the present moment to the fullest – no matter what the circumstances are. To sit and chat and sing and drink along the Seine River, to giggle with the children on the subway, to laugh at the park patrol when he tries to tell you that the park's closed, to scold and then to not chase the kid who steals a candy from your convenience shop… these are the fleeting yet eternal moments. To be immersed in what your surrounding has to offer and then embrace it – Parisians do it so well.
Give us some insight into your assigned artwork from the Orsay Museum. After seeing the work in person in Paris (and any other related art from the same artist or art movement associated with the assigned work), what struck you most about it and/or how did the artwork's form, content, and context shift for you when seeing it.
My assigned artwork is Ballet Rehearsal on Stage (1874) by Edgar Degas. Degas abandoned his interest in historical paintings to pursue a closer observation of modern society – and now he's in dialogue about modernity with all the Impressionist artists at the Orsay Museum! However, while the Impressionist artists celebrate the bustling modern city, Degas saw the alienation, loneliness, and desolation of its people. The painting Ballet Rehearsal on Stage (1874) examines the paradox of the ballerinas' lives, committing into their professions only to be vulgarized by the abonnés, the male subscribers to the Paris Opera, whom exercises their power by providing financial support in exchange for sexual contact.
When I encountered the work Ballet Rehearsal on Stage (1874) at the Orsay Museum, I was struck immediately by the two paintings placed beside – on the right, Jeantaud, Linet and Laine (1871) by Degas depicts three bourgeoisie men sitting and facing towards the left; on the left side, Dancers climbing the stairs (1886-90) by Degas illustrates ballet dancers on their way to their dance room in which they practice. Both paintings seem to direct the viewer's eyes onto the center piece, the Ballet Rehearsal on Stage (1874), where the two penetrating forces (ballerinas' rehearsal vs. the male subscriber) are in conflict. This arrangement enhances the content of all three paintings, and this interpretation could not have been possible in any other setting.
How did you approach the creative task of responding to this assigned work in studio? What were your challenges as an artist to be in dialogue with the artwork and artist? Would you do anything differently now that you have seen the work in person?
In my first studio project Foodporn (2017), I was interested in the notion of seduction and sexual objectification. I wanted to explore "performance versus pleasure" and how one leads to another. To exercise my idea in a contemporary context, I choose food as my subject. In the absurd culture of the internet, food is arranged, photographed, uploaded and hashtagged before consumption. It's sexually objectified, it plays a performative role in seducing our appetite. In my photos, the food also resembles body figure/movement, in which Degas was interested in.
As I studied further the context of my assigned painting, I was surprised by the role of the public/general audience of the ballet. They were hungry for gossip and entertainment – so the media would continue to create the shock value, to depict the ballerinas as attention-seeking, gold-digging, superficial young ladies who climbs up the system by offering sexual exchange. They were viewed as sexual objects. Thus, the ballerina's true talent and effort were neglected.
I am interested in the way Degas painted the ballerinas with personalities – capturing the inadvertently gestures of the ballerinas during a casual rehearsal. This forms a sense of intimacy and closeness, allowing the viewer to see them in a different perspective. Therefore, in my second studio project, Untitled (2017), I created a space that challenges the notion of public lives versus private reality. The three level of spheres resembles the growth and the advancement of the ballerinas. It also symbolizes mind, body and spirit, as well as a never-ending cycle of trying to break through the glass ceiling. From the viewer's eyes, we see through a "caged" vision, catering to our own preconception.
Today's activity was located at the Opéra de Paris at Palais Garnier. What were your impressions? What will you take away of the experiences of this day? What are the most memorable moments for you?
Palais Garnier is mesmerizingly beautiful. The cave-like main entrance divides the space into a world outside of reality. It draws the visitors out of everyday life and into the endless possibility of theatre. The grand staircase, where visitors to the opera/ballet used to (and possibly still do) show off their attires, allowing them to literally "climb up the social ladder". Visitors would see the same play twenty-five times because it's a place to socialize, it's a time of glamour, it's a place to see and be seen.
At night, I was fortunate to witness it all. I purchased a last minute ticket for the premiere of the contemporary ballet performance arranged by choreographers Sebastien Bertaud, Simon Valastro, Bruno Bouche, and Nicolas Paul. I sat close to the stage, in Box 1, all by myself. It was a show beyond my imagination. The notion of glamour, spectacle, illusion and reality all comes to play in this space. In between the stage and the audience, I was in a place to observe it all. Time was eternal, onstage and offstage, it was truly an unforgettable experience. Furthermore, I was in Edward Degas' perspective! How much has changed since Degas' time? The ballerinas' vulnerability has transformed into power. No longer enduring the humiliation of the abonnés, they are now submitted wholeheartedly to the art. To be fully emerged in the art of performance, that's what it means to be here at the Palais Garnier. When imagination meets the practical reality of theatre, that's where magic happens!
To see more photos and impressions of Paris and Kassel as the field school continues, check out our Instagram feed #kpuparis